EN 14604:
EN 14604 is a compulsory standard established in May 2008 for all smoke alarms sold in Europe. It will define minimum requirements that stand-alone smoke alarms must meet.
EN 14604 will be issued by an independent notified body further various tests on the products.
An EN 14604 smoke alarm must comply, among others, with the following requirements:
Response to different types of fires (wood, cotton, flaming plastics and flaming liquids)
Emit a minimum sound output of 85dB(A) at 3m
Minimum battery life of 1 year
Being equipped with a test button to confirm a proper functioning
Provide a low battery warning
Display various information on the product such as manufacturer name, the reference standard, batch code, manufacturing date, recommended battery type and various instructions to the user.

NF 292 :
NF mark is going beyond EN 14604 standard; delivered by AFNOR Certification in France.
It is not compulsory and will come in addition to the EN 14604 standard (CE mark).
NF Certification will provide additional guarantee of quality and reliability.
NF will provide annual inspections and audit at the manufacturing site, but also on the market where products will be picked up and tested in order to ensure every product sold is compliant to EN 14604 standards.
NF certified smoke alarms must be:
100% tested
manufacturers must provide hotline to consumers
Supplied with battery
Installed with screws and plugs
Free of radioactive substances
Delivered with clear and detailed instructions

CAVIUS has decided to join BSCI (Business Social Compliance Initiative), a common code of conduct and one single implementation system.
BSCI is not a certification, an auditing company nor an accreditation system. It's a monitoring system based on the labor standards of the International Labor Organization (ILO), which will provide a broad range of tools and activities to audit, train, share information and influence key actors towards improving labor conditions in the supply chain of participating companies.
Its purpose is to improve various areas in terms of social responsibility policies, freedom of association, working hours and overtime, non-discrimination, prohibition of child labor and forced labor, the special protection of young workers, the payment of a minimum wage, measures to ensure health and safety at the workplace, protection of the environment, and safety jobs.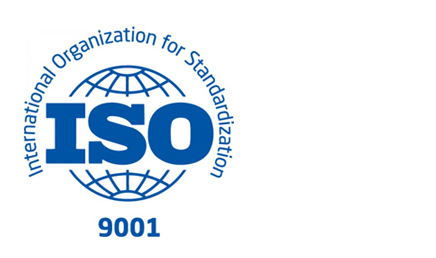 CAVIUS is also complying with the latest's quality management systems: ISO 9001 standards, in order to ensure that our products and services consistently meet customer's requirements, and our quality is consistently improved.
This standard is based on a number of quality management principles including a strong customer focus, the motivation and implication of top management, with the fundamentals of quality management systems (including the eight management principles), the process approach and continual improvement.
Using ISO 9001 helps ensure that customers get consistent, good quality products and services, which in turn brings many business benefits.